IqOption, one of the leading binary options brokers, has adjusted the bonus amount on the maximum deposit made by a trader at any given time.
IqOption Changes Bonus Values for Maximum Deposits
Prior to the changes, the maximum deposit of $10,000 could earn up to 50% bonus. However, IqOption has now revised this to 36% bonus for the maximum deposit.
This means that when a trader deposits $10,000, their account will automatically be funded with $3,600 in bonuses, giving you more funds to trade on the platform.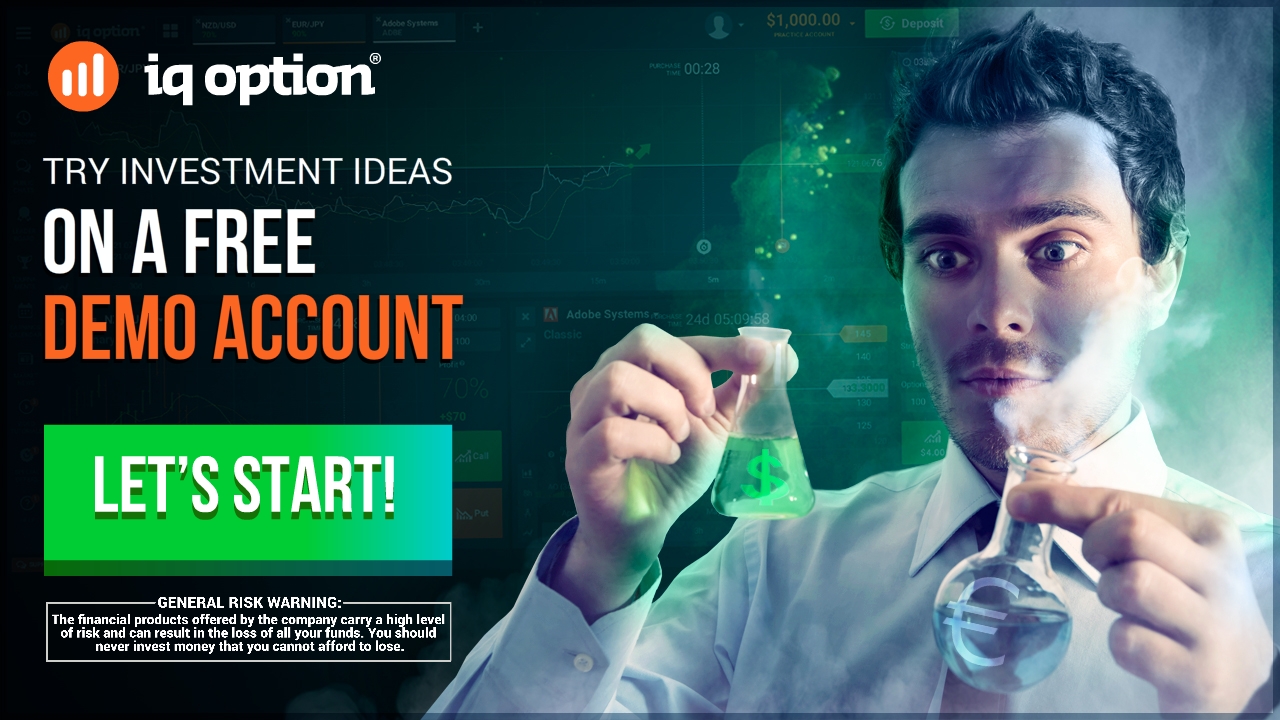 How to claim your bonus
When you are going to claim your bonus you need to insert this bonus code inside IqOption Platform: OCtBon2016
To start trading on the platform, clients are required to fund their new account with a minimum deposit of $10, which earns 25% bonus.
The deposit-bonus earned by the client is deposited in their trading account. Upon accepting a bonus, the client's trading account will therefore consist of their 'real' funds and the additional 'bonus' funds.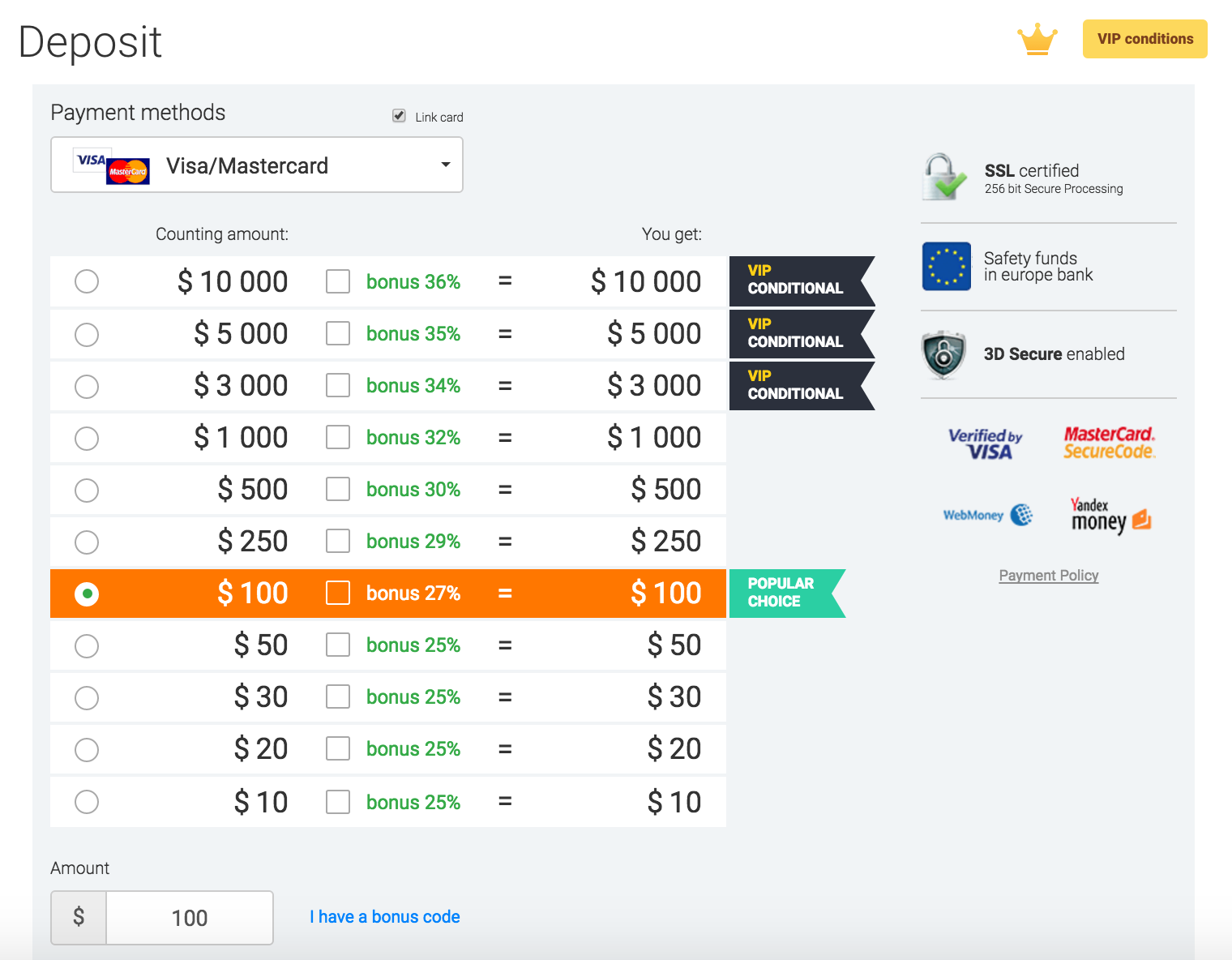 Mandantory trading volume
Every lost or won trade contributes to the combined real and bonus funds. While traders can withdraw their bonuses, IqOption requires you to fulfill a mandatory minimum trading volume first. The mandatory trading volume varies with each bonus program.
Opening an account with IqOption is simple—only a minimum deposit of $10 is required. The platform offers just one type of standard account to simplify the experience for traders. This is a good place to start if you are new to binary options trading as you will get a feel of the platform.
Higher deposits are typically reserved for professional traders with extensive experience in binary options trading and the ability to shield themselves from the impact of potential losses.
Founded in 2014, IqOption has become a trusted leader in the binary options trading industry. The high payouts of up to 85% issued by the broker makes IqOption one of the most popular platforms for trading binary options. The broker is regulated under the Cyprus Investment Firm (Cysec).